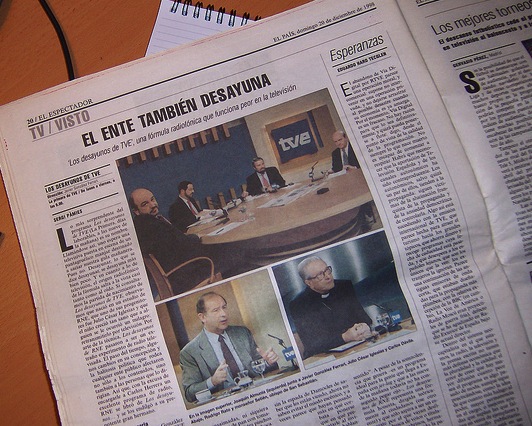 An edition of El Pais that pre-dates Google News.
Spain passed a new Intellectual Property Law yesterday, which includes a provision to levy fees on search engines that show snippets of other webpages. It's at least the third instance of a European government seeking to impose a fee on search techniques to support their traditional publishing industry. Such efforts are often labeled a "Google tax."
"We are disappointed with the new law because we believe that services like Google News help publishers bring traffic to their sites," Google told The Hollywood Reporter in a statement.  "As far as the future is concerned, we will continue working with the Spanish publishers to help increase their revenues while we evaluate our options within the framework of the new legislation."
The Spanish law allows for sanctions of up to $758,000 for those who violate the law. The penalty applies to anyone who "links to pirated content," according to THR, and in the Spanish view, that apparently includes Google News snippets.
Read 2 remaining paragraphs | Comments